Latest Museum News & Updates
March, 16 2015: Anthony working hard on disassembling the main control columns of the B-25.
---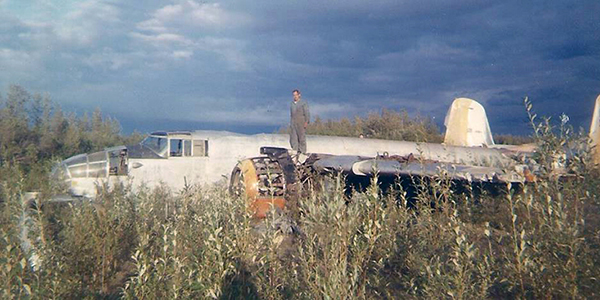 North American Aviation B-25J 44-30733 nicknamed Sandbar Mitchell after it crashed on a Tanana River sandbar near Fairbanks, Alaska in June of 1969. With the help of skilled volunteers and through the financial support of people like you this B-25J will once again grace the skies over America to honor our veterans.
---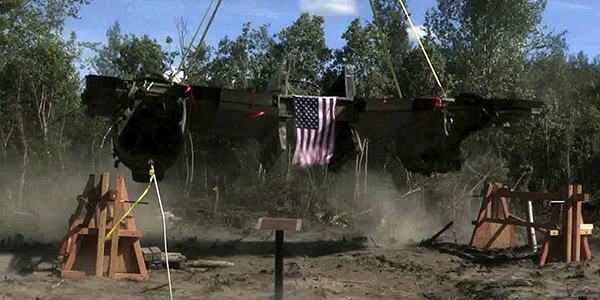 Lift Off Of Sandbar Mitchell
After spending forty-four years resting on the Tanana River Sandbar, Sandbar Mitchell was recovered on July 5, 2013. The aircraft is now under a ten-year restoration to flight worthy status at the Warbirds Of Glory Museum's restoration shop in Brighton, Michigan.
---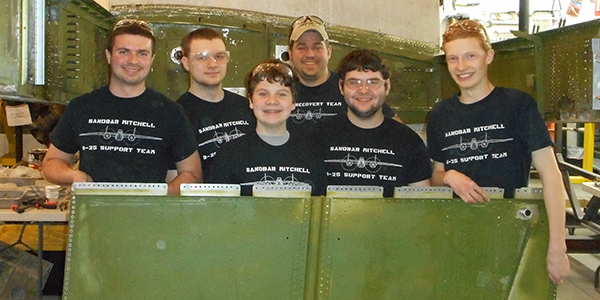 About The Warbirds Of Glory Museum
Patrick Mihalek and Todd Trainor founded the Warbirds of Glory Museum in April of 2013 in the State of Michigan with the primary goal of preserveing aircraft of historical significance, and WWII memobelia for the benefit of present and future generations.
The museum is a public charity with tax-exempt status under Section 501(c)(3) of the United States Internal Revenue Code. Contributions donated to the museum are fully tax-deductible.